WHY COACHING?
If you want to "Make more money, experience more joy, succeed with ease," then coaching with Roberta may be just the guidance you seek.

Roberta's Trilogy of Success.
If you aren't making the money you desire, enjoying the experience of your business, and succeeding with ease, then can you call your experience a success? Ultimate success accounts for all three. Why settle for less than feeling fully satisfied?
Make More Money
Here's the bottom line: Those who are coached earn more!
Do you want to earn more money in your real estate business? Are you looking to earn six figures as a real estate agent, or even simply move up to the next income bracket? Top performers have coaches because they perform better and earn more money than they do without them – and YOU CAN TOO! Why? Because the right coach gives you the attention, objective insight, feedback, direction and accountability that helps you can GET STUFF DONE. When you get stuff done, you make more money. The world's greatest acheivers, including athletes and entrepreneurs have coaches, as do top CEOs, Speakers, Authors, and Real Estate agents. Roberta Ross does too! Yes, The President of Six Figure Real Estate Coach, has a coach!
Experience More Joy
Are you tired of coming up short of your goals and potential? Are you looking to have more fun and experience more joy in your business?

Many believe that their unhappiness is due to the business that they are in. They see their business as a means to an end, and wait for their time off to he happy.  We are here to be happy and the right coach can help you tap into your authentic self and show you how to turn your current approach into one that is a greater joy. No more dreading work!
Succeed with Ease
Does your business feel like a grind? Do you sense that you would enjoy your business more if you didn't have to work so hard to attract clients?
Do you adhere to the "no pain no gain" philosophy? Are you under the impression that you have to work really hard to be successful? If so, you're not alone. We've long been trained that success comes from working really hard; that we have to be really gritty to succeed or otherwise be left behind in someone elses dust.  The problem with this thinking is that it leads us to acting as if its true. But it's not true, it's just that we haven't been shown a better, more efficient and sustainable way. Working with the right coach will make all the difference in how buisness flows to you. This business is far easier than most make it, and the right coach will help you create your business to suit you and your desired lifestyle so that you can be a whole lot easier about the entire thing.
"I have had many coaches who have helped me achieve my goals..What were the results? First and foremost, I immediately doubled my free time. I delegated more tasks, scheduled vacations rather than merely thinking about them, and hired additional staff that ultimately positioned my business to earn more. And that was just in the first few months. Not only did my business benefit, but my family did too. For me, coaching wasn't just about making more money – although a big part of coaching is focused on making more money, managing it better, and settling on a financial plan that gives you the kind of freedom you want. It was about helping me make better decisions for my business and me. The truth is, most coaching clients are smart – very smart. Yet they still know the value of accessing someone who can be objective, honest, and constructive about the options they are facing. -" Jack Canfield Speaker, Entreprenuer, and Best-Selling Co-Author of the Chicken Soup for the Soulseries
Group Coaching:
WHY ROBERTA?
Ask her clients: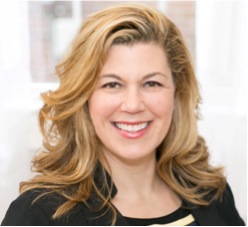 "After my first year of coaching with Roberta, I went from making $80,000 to $141,000! Since then, my business continues to grow and grow. Steadily I climbed to $220,000, then $330,000, and on and on. Last year, my GCI was $700,000! Before working with Roberta, I was all over the place and wanting to dominate every market. She helped me to get focused and take it to the next level. Working with Roberta has been such a great experience. Every time I talk to her, she gives me the next piece of the puzzle that puts me ahead of the game every time." Amy Birmingham, Cummings & Cummings, Baltimore, MD, 9-Year Platinum Member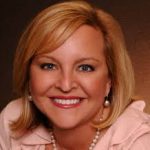 "The PowerStartsession with Roberta was worth the price of admission! I went from being all over the place to having laser focus about my business and how to attract what I want. It was wonderful, enlightening, exciting and motivating! Since then, my business has taken off. In just one year, I went from $7 million in sales to $11 million – a 64% increase! Roberta is a calming force for me, keeping me focused on what matters and now I'm working less and attracting more with a much greater sense of confidence and peace. My mind, heart and spirit have opened up. Her skills and talent are unlike any other I've experienced. I admire her deeply and it's been my complete honor and privilege to work with her. I love Roberta Ross!" Cathy O'Neill, Redkey Realty Leaders, Missouri, 8-Year Platinum Member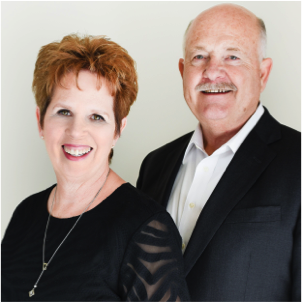 "Ever since I heard Roberta speak, she had me at hello. I have experienced a lot of coaches and Roberta is the most honest, sincere person I've ever met…After our first year, we increased our six-figure income by 41%! …Coaching with Roberta has been the best investment! I used to think that a coach "fixes" you and then you go on your way. Roberta is helping me evolve my business and my life so much that I embrace having her work alongside me so that I never stop improving and developing my business. Until I retire, I will work with Roberta. I only wish I had started with her when I first got into real estate! – Sharron Jones, Coldwell Banker, Virginia, 9-Year Platinum Member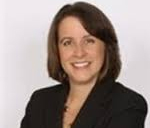 "I get so much out of coaching with Roberta. She has changed the way I think for the better by heightening my awareness of the impact that my thinking has on all areas of my life, not just business. She taught me how to trust, which helps me be calm, which keeps me more focused, which makes me much more productive. Roberta doesn't just make it all about herself or her way. She exposed me to a variety of approaches and people of greatness. I recommend coaching with Roberta to my agents and anyone who wants to grow, expand and take it to the next level."- Elizabeth Parks, Branch Vice President, Coldwell Banker, Maryland, Platinum Member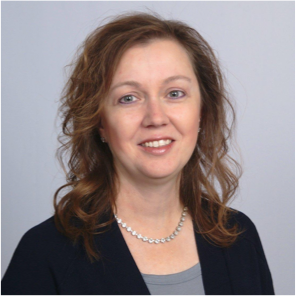 "I attribute my success to Roberta. She has helped me meet and exceed my goals every year. My business has increased by 30% every year. Before, hardly any of my transactions were in my target market – now 90% of my transactions are in my target market!" – Michelle Rollins, Keller Williams, Pennsylvania, 8-Year Platinum & Silver Coaching