5 GREAT REASONS
Hiring Roberta Benefits you:
1.  Dynamic Speaker Roberta is a highly engaging and inspiring speaker who holds her audience's attention to the very end.  She does more than light a fire.  Roberta inspires the audience to light their own fire and teaches them empowering strategies for keeping their business and passion for their business burning!
2. A Life-Changing Message Roberta believes that true success includes both financial and experiential success.  She insists that we are here to be happy and shows others how to activate the power within to go after and achieve what they want!  She delivers a passionate, high content, meaningful, and business-savvy message.
3.  Accomplished Businesswoman & Coach As a successful business-owner and entrepreneur for over 20 years, Roberta knows what it takes to be successful.  Roberta also knows what it takes to be number one in sales.  As an awarded rookie of the year, number one salesperson, and company top earner – she will give your group what they need to rise to the top!  As highly successful coach, helping others accomplish more than ever before, Roberta knows how to recognize the value of her clients and help them use that value to achieve new heights.
4. Very Personable Roberta is friendly, approachable, and low maintenance.  Taming the ego is one of the greatest and most cathartic processes in achieving great results and happiness.  Roberta will help your group focus on what it takes to be great and not on the greatness itself.
5. Your audience will thank you! You can't go wrong with Roberta.  Audience members leave inspired and focused on immediately implementable strategies for creating success.  Your audience will literally thank you for your choice – and ask to have her back!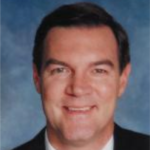 "Roberta did an outstanding job coaching my agents. In my 35 years in real estate, I have never seen a better coach than her!!! The agents loved her!
-Michael Seay, President WC & AN Miller, Washington D.C.
ACCOLADES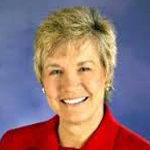 "I've been a licensed real estate agent since 1986 and have benefited greatly from whatever pearls of wisdom fell from Roberta Ross' mouth. It is always a privilege and a pleasure to have the opportunity to hear her speak. Her analysis of the market and of what needs to be done to make agents preeminent in their marketplace is extraordinary. Her ability to synthesize current conditions and look for the opportunities in them is absolutely outstanding. She is always focusing on the positive. So she is a true asset and I would highly recommend her to anyone who is looking for someone who will add tremendous value to their agents." – Susann Haskins, Manager, Bethesda, Maryland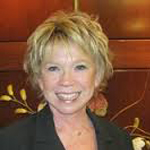 "Roberta is a very captivating speaker. At my recruiting conference for brokers, owners and managers, the audience was very engaged throughout her presentation. She was rated 'Best Speaker' by the attendees!" – Judy LaDeur, President, Judy Ladeur International, Illinois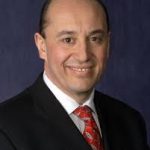 "I have to share my feelings on the incredible presentation Roberta Ross made… "Blueprint for Success" it was fabulous! One our most successful and wary agents came up after Roberta finished and told she had never connected with a speaker the way she did with Roberta! I heard that same message several times over the next few days. Even my administrative assistants were pumped up!!!!…Roberta was prepared, funny, informative and made a connection with each of our agents. She presents a vision…and my agents embraced her vision. I would encourage anyone who would like to turn a company meeting into a company EVENT to invite Roberta!" –John J Arquette, John Arquette Properties, REALTORS®, New York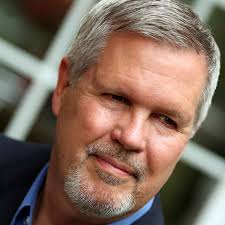 "There were lots of great breakout sessions with excellent information from presenters…the greatest awakening for me was from presenter Roberta Ross, a.k.a. the Six Figure Real Estate Coach. Roberta is a joy to listen to – compelling, smart, provocative…[her] approach to grasping how to take your business to the next level was eye-opening…" – Roger Holloway, North Carolina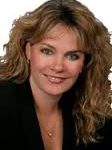 "Roberta's ability to not only command the stage, but truly resonate with audience members in a way that inspires them to take action towards positive change is extraordinary. She speaks with passion, purpose and a message that audiences need to hear in today's world. If you have a chance to book her for your next event — your audience will thank you for it!" – Julie Escobar, Speaker's Choice Consulting, Florida