Testimonials
"I've had my share of doubts, misfires and failure and Roberta has helped make those experiences serve me. Since working with Roberta our business has exploded. We've gone from 3 employees to over 20, and from hundreds of clients to many thousands. Roberta is awesome and has been a great coach for me. She is calm and has a ridiculous talent for asking questions that make people grow. " – Dan Stewart, CEO, Happy Grasshopper, Florida, 5-Year Platinum Member
"After my first year of coaching with Roberta, I went from making $80,000 to $141,000! And, after four years $330,000! Before working with Roberta, I was all over the place and wanting to dominate every market. She helped me to get focused and take it to the next level. Working with Roberta has been such a great experience. Every time I talk to her, she gives me the next piece of the puzzle that puts me ahead of the game every time." –
Amy Birmingham, Cummings & Cummings, Baltimore, MD, 6-Year Platinum Member
"I have really enjoyed working with Roberta including co-creating our Building an Authentic Business course together. I greatly respect her rare balance of professionalism and heart. She is doing wonderful things in her industry and adds such an element of caring, vision, integrity and balance. She has made such important contributions to our programs and I know that everyone who is working with her is blessed and I support her in all that she does." Alan Cohen, Author 24+ inspirational books, including The Dragon Doesn't Live Here Anymore, Founder, Foundation for Holistic Life Coaching
"Before becoming a Platinum coaching member, I was in the Silver program which I really enjoyed. The information was timely, current and very useful. Since moving up to Platinum two years ago, Roberta has been my objective voice, helping me stay vigilant and focused, while giving me the space to keep growing. She personalizes her knowledge to my business and who I am, smooths my rough edges, and polishes my marketing. Platinum has been tremendously helpful in me furthering my business. Last year I captured more business and had my highest sales volume in my 12 years in the business!" –
Cathy Gazzo, Long & Foster, Maryland, 5-Year Platinum Member
"The PowerStart session with Roberta was worth the price of admission! I went from being all over the place to having laser focus about my business and how to attract what I want. It was wonderful, enlightening, exciting and motivating! Since then, my business has taken off. In just one year, I went from $7 million in sales to $11 million – a 64% increase! Roberta is a calming force for me, keeping me focused on what matters and now I'm working less and attracting more with a much greater sense of confidence and peace. My mind, heart and spirit have opened up. Her skills and talent are unlike any other I've experienced. I admire her deeply and it's been my complete honor and privilege to work with her. I love Roberta Ross!" –
Cathy O'Neill, EXP, Missouri, 3-Yr Platinum Member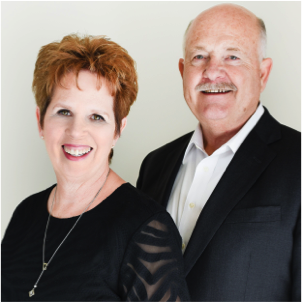 "Ever since I heard Roberta speak, she had me at hello. I have experienced a lot of coaches and Roberta is the most honest, sincere person I've ever met…To date we've increased our six-figure income by 41%! …Coaching with Roberta has been the best investment! I used to think that a coach "fixes" you and then you go on your way. Roberta is helping me evolve my business and my life so much that I embrace having her work alongside me so that I never stop improving and developing my business. Until I retire, I will work with Roberta. I only wish I had started with her when I first got into real estate! " –
Sharron Jones, Coldwell Banker, Virginia, 5-Yr Platinum Member
"Roberta has been an excellent and trusted advisor in managing the growth of my business. She is a strategic thinker who keeps the end game in mind and knows how to leverage your past success to create forward momentum. Her unique blend of business and life coaching makes her a great sounding board. She keeps me focused on what matters, like creating messages that resonate with the clients I want, while saving me a lot of the wasted effort, time and expense that comes with the chaos, rabbit holes, and shiny object-induced real estate industry. I really like how Roberta is very tuned in with and constantly improving herself, because it rubs off on me and keeps me motivated and plugged into the most important stuff!" –
Ken Trotter, J.D. Sotheby's International, 4-Year Platinum Member
"I get so much out of coaching with Roberta. She has changed the way I think for the better by heightening my awareness of the impact that my thinking has on all areas of my life, not just business. She taught me how to trust, which helps me be calm, which keeps me more focused, which makes me much more productive. Roberta doesn't just make it all about herself or her way. She exposed me to a variety of approaches and people of greatness. I recommend coaching with Roberta to my agents and anyone who wants to grow, expand and take it to the next level." –
Elizabeth Parks, Branch Vice President, Coldwell Banker, Maryland, Platinum Member
"Roberta has helped me completely change my business, not just to make more money but improve my life as well. The progress I've made I know would not have been possible if I was still on my own. With Roberta, you're not just buying a great coach, you're buying speed and execution. Don't wait to coach with Roberta!" –
Piero Marinucci, Tiber Creek Real Estate, Maryland, 7-Year Platinum Member
"I have done other coaching programs and Roberta is totally different. She doesn't try to fit you into some formula. She's smart, she gets you, she listens to you and knows how to work with you as your coach in a way that is way more intelligent, targeted and fun than any coach I've worked with before….It has been a great experience and I highly recommend her. " –
Lili Sheeline, Washington D.C., 3-Year Platinum Coaching
"Roberta is an energetic and dynamic speaker. I have had her speak to my managers on several occasions. She delivers a complete and entertaining presentation – offering content-rich information and a delivery style that holds your attention to the very end." –
Jack Queen, Former President Long & Foster Real Estate Co., MD, D.C., PA, DE, NJ
"After spending several years listening to Roberta's advice and interviews as a Silver Member, I took the leap and began Platinum Level Coaching. It was just what I needed to bring consistency to my business and take it to the next level. Roberta's heart-based style and her ability to identify small changes in my approach and branding have made a huge difference in my production and my life. Just do it. Sign up and get started!" –
Lynn Kemmerer, Virginia, 7-Year Silver/Platinum Member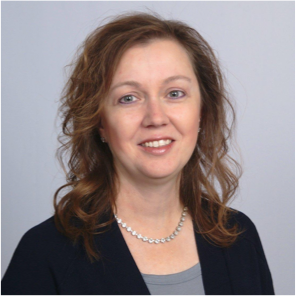 "I attribute my success to Roberta. She has helped me meet and exceed my goals every year. My business has increased by 30% every year. Before, hardly any of my transactions were in my target market – now 90% of my transactions are in my target market!" –
Michelle Rollins, Keller Williams, Pennsylvania, 8-Year Platinum/Silver Coaching
"Roberta is unstoppable, truly genius…she really knows her stuff in real estate and in life. I adore her and I know you will too."-
Glenn Morshower, Hollywood Actor, Fox's "24", Moneyball; Men Who Stare at Goats, X-Men, Airforce One, California
"I've been in the real estate business for 28 years. Even as an agent who has heard it all, I am inspired by Roberta Ross. She is excellent at what she does…Thank you for re-igniting the flame!" –
Sandy Gurgovits, #1 Agent Northwood, Pennsylvania
"Roberta is excellent at what she does and everyone whom she touches benefits. I say that as someone who has benefited." Mark Silverman, Transformational Coach & Author of Only 10s: Using Distraction to Get the Right Things Done.
"There were lots of great breakout sessions with excellent information from presenters…the greatest awakening for me was from presenter Roberta Ross, a.k.a. the Six Figure Real Estate Coach. Roberta is a joy to listen to – compelling, smart, provocative…[her] approach to grasping how to take your business to the next level was eye-opening…" –
Roger Holloway, Charlotte, North Carolina
"Roberta's ability to not only command the stage, but truly resonate with audience members in a way that inspires them to take action towards positive change is extraordinary. She speaks with passion, purpose and a message that audiences need to hear in today's world. If you have a chance to book her for your next event — your audience will thank you for it!" –
Julie Escobar, Speaker's Choice Consulting, Florida
"I've been a licensed real estate agent since 1986 and have benefited greatly from whatever pearls of wisdom fell from Roberta Ross' mouth. It is always a privilege and a pleasure to have the opportunity to hear her speak. Her analysis of the market and of what needs to be done to make agents preeminent in their marketplace is extraordinary. Her ability to synthesize current conditions and look for the opportunities in them is absolutely outstanding. She is always focusing on the positive. So she is a true asset and I would highly recommend her to anyone
who is looking for someone who will add tremendous value to their agents." –
Susann Haskins, Manager, Bethesda, Maryland
"I have to share my feelings on the incredible presentation Roberta Ross made… "Blueprint for Success" it was fabulous! One our most successful and wary agents came up after Roberta finished and told she had never connected with a speaker the way she did with Roberta! I heard that same message several times over the next few days. Even my administrative assistants were pumped up!!!!…Roberta was prepared, funny, informative and made a connection with each of our agents. She presents a vision…and my agents embraced her vision. I would encourage anyone who would like to turn a company meeting into a company EVENT to invite Roberta!" –
John J Arquette, John Arquette Properties, REALTORS®, New York
"I'm so glad I was smart enough to listen to my heart and signed up for your training! I had such a road block in my life…Double Your BEST Clients has totally changed my life and my business! The best training ever! …One of the letters I sent has turned into a listing and 5-sided deal, thus far! I'm so focused on building awesome relationships with my clients. It makes me love what I do. Blessed and feeling tons of gratitude over here! Thank you for being so amazing! …Thank you, thank you, thank you 1,000 times!!" –
Shelley Hower, Pittsburgh, PA, Silver/Platinum Coaching
"If you are looking for someone to take your business to a higher level so that you can be more, do more, and achieve more…there's nobody better when it comes to lead generation for real estate…Work with Roberta. It will be one of the best decisions you've ever made!" – James Malinchak, Millionaire Coach, co-author, Chicken Soup for the College Athletes Soul; ABC's Secret Millionaire, Las Vegas
"Roberta knows how to connect with the attendees. Her preparation, product knowledge and presentation are superb. She is definitely at the top of her field of instructors and presenters in the real estate industry." –
Dave McWatters, Manager, Virginia
"Roberta is a savvy, caring businesswoman who longs to inspire others toward greatness."- Larry Broughton, Founder & CEO Broughton Hospitality, Ernst & Young's Entrepreneur of the Year; Orange County, California
"Roberta gave my agents what they needed most – the tools for reincorporating the basics in an easy, non-painful, and immediately useful way. My agents left inspired. Within just two days, half of the participants had already incorporated a technique, strategy, or system that they learned from the seminar!" – Kathy Brooks, Manager, Maryland
"Roberta did an outstanding job coaching my agents. In my 35 years in real estate, I have never seen a better coach than her!!! The agents loved her! " "Your "BluePrint for Agent Success"…was fantastic! You really know how to connect with them and the feedback was extraordinary. They learned so much as did I!!! Thank You so Much!" – Michael Saey, Washington, D.C.
"Coaching with Roberta has been very life changing for me. She is all about positive energy. I am a positive energy kind of guy and she has pointed out things to me that have made big differences. I am having the best year I have ever had in real estate and I credit a big part of that to working with Roberta." – Rick Carroll, Long & Foster, 4-Year Silver/Platinum Coaching
"I love your work and the spiritual place you come from because it reminds me to bring that light into my real estate work. Much of real estate is left brain, but the joy is in the right brain. Thank you for all you do!!! You make a beautiful difference in the world!!! I look forward to more…" –
Dare Tulloch, Virginia Properties, Virginia, 4-Year Silver/Platinum Coaching Member
"Roberta has the rare quality of being both a great interviewer and interviewee. I've interviewed scores of people and she is one of my all-time favorite interviewees. I've found that those, like Roberta, who have great content and are good public speakers tend to be the best interviewees. As an interviewer, Roberta is a curious, interesting, and thoughtful individual who has the ability to the take the topics two and three levels deep, while getting her ideas across clearly and easily, making the interview very accessible." –
Patrick Lilly, Core NYC, Wall Street Journal's Top 250 Realtor, Founder Real Estate Success Rocks Conference.
"Coaching with Roberta has been extremely valuable. I know I would not be where I am today without her coaching program and energy. I've gone from starting at zero, to getting my feet wet, developing a talk, and gaining insight into the business piece that I've been missing. Roberta is a gem. I would recommend her to anyone in business or, like me, just starting off. The insight she provides are nuggets of gold and that added to her holistic side makes her a perfectly gift-wrapped package." – Charlene Ferguson, Charlene Ferguson Life Coaching, Platinum Coaching
"Roberta is a learner and an implementer. It has been terrific to…watch her pursuit of excellence and never-ending growth. I've experienced her work first-hand and highly recommend her…" –
Michael J. Maher, Author, 7 Levels of Communication, Atlanta, GA
"I got more within my first four months of coaching with Roberta than I did within the two and one-half years of coaching with [coaching company name withheld]." –
Marietta Reynolds, Long & Foster, Richmond, VA, 2-Year Platinum Coaching
"Roberta has gotten me to implement things that no one has ever been able and that I never thought I would be able to do!" – Inderjeet Jumani, Long & Foster, Alexandria, Virginia, 3-Year Platinum Coaching
"I've been in real estate for over 30 years, but know that there's always more to learn. Roberta did not disappoint. Our calls were filled with new ideas, strategies, reminders, and stuff I never even thought about!" – Joan May, #1 Agent Hershey PA Agent, Platinum Coaching
"Want to thank you for all your stimulating ideas and suggestions this year. We now have totally revamped our mailing program; have revised some routines at the office…we are charging ahead… Good stuff!!! All stimulated by Roberta…you helped shake us into actions in many areas that really needed doing/considering/revising/ eliminating/altering…feeling good about this crazy business. Thank you for your help…you truly are a breath of fresh air." –
Earle Whitmore, Long & Foster, Virginia/DC, 6-Year Platinum Member
"Before coaching with Roberta, I thought I had to be everywhere. I was going to the ends of the earth to do business, working 10am to 10pm. It was wearing me out, causing me to lose momentum, and I was headed for marital problems because I was so over-extended. Roberta really shifted the way I think. She helped me do a 180 in my business by getting me focused and bringing sanity to my life. Now life is healthy. I work 9am to 5pm, I read to my kids at night, my wife is very happy, and all with no loss of income! I am very thankful. Coach with Roberta – it is so worth the money!" –
Tony Rivas, Keller Williams, Fairfax, Virginia, Platinum Coaching
"I absolutely adore Roberta Ross. My one-on-one session [PowerSTART] with Roberta was the most instrumental meeting I've had in reference to my real estate career! Very profound, very instrumental. I learned a lot about myself, about how I perceive myself and about how others perceive me…I highly recommend Roberta to anyone." –
Gregg Zeiler, Long & Foster, Maryland, Platinum Coaching
"My business is on target to double this year from 10M to 20M and I give credit to Roberta and her coaching." –
Margaret Wade, Long & Foster Realtors, Richmond, VA Platinum Coaching
"I have heard many, many speakers over the years – both in real estate and in my previous life…you are an inspiration as a woman motivational speaker! You compare VERY favorably to every man I've ever heard." –
Patty Cunningham, Philadelphia, PA
"We LOVE Roberta – anywhere/anytime!" – Nathan B. Carnes, Washington D.C.
"Thanks for making me a better Realtor." – Mary Sellman, Virginia, Silver Coaching
"Roberta is fabulous.. she speaks to EVERYONE, grabs and keeps their attention, very friendly, personable, and knowledgeable." – Samar Caverly, Gaithersburg, MD
"I have heard Roberta's speeches and talks and training and every time that I've ever walked away from her classes, I've always walked away with a great idea that I was able to go back and implement that enabled me to make more money!" – Mark Holloway, Regional Director, Maryland
"The best coach out there" – Terra Cooke, Coldwell Banker, Virginia, Platinum Coaching

"I have been training salespeople for over 25 years. Roberta is one of the best presenters I have ever seen…a pro." – Jim King, Maryland
"It was phenomenal…Roberta gets right to the point…she get's agents up and thinking, motivated…My recommendation is call Roberta Ross. I think she is wonderful. You won't be disappointed." – Dawn Ciganik, Philadelphia, PA
"I've seen the big hitter speakers, like Tony Robbins, Jack Canfield, Brian Buffini… Roberta is right there with them. She holds her own with them all." – Tom Holloway, VA
"Very professional and motivating, Roberta is dynamic! An inspiration to me as a woman striving toward my goals in this tough economic climate." – Joanne Sarver, Pittsburgh, PA
"I paid for coaching services, but I received so much more. Roberta is a dynamite coach, who will definitely get referrals from me!!" – Diane Marshall, Coldwell Banker, McMurray, PA, Platinum Coaching
"I've seen the big hitter speakers, like Tony Robbins, Jack Canfield, Brian Buffini… Roberta is right there with them. She holds her own with them all." – Tom Holloway, VA
"I've been in real estate for 34 years and had my own company for 22. I've been to numerous seminars, but this [Roberta's] has been one of the best seminars, most informative that I've ever attended. It was wonderful…and highly motivational." –
Archie Edwards, VA