EVENTS
Roberta believes in holding events that help you make more money and grow as person. Events are expected to help you grow your business, to be filled with great ideas and strategies, and to be fun opportunities to meet and network with like-minded people. Roberta takes it a step further because she favors events in which you leave the event a stronger, happier, and far more empowered person than when you came.
We are here to be happy. Conducting business in a way that helps you attract the quality of business you desire, in a way that is a match to you, that is a joy and not a dread, and that flows to you without you having to trash anything, e.g. your health, your marriage, your friendships, your integrity, etc. to get it, is the sweet spot of success.
Double Your BEST Clients, 2-Day Intensive
Want more clients?  When it comes to clients, we all have our favorites. They're the ones that are a true joy to work with. The ones that make you appreciate the business you're in and keep you coming back for more. What would it be like if you could double your BEST clients? Think about how much more meaningful, fun and lucrative your business would be? Well, you CAN double your best. Everyone wants to, but most don't know how. If you have a strong desire to raise your income AND your fun, attend this highly rated 2-day event.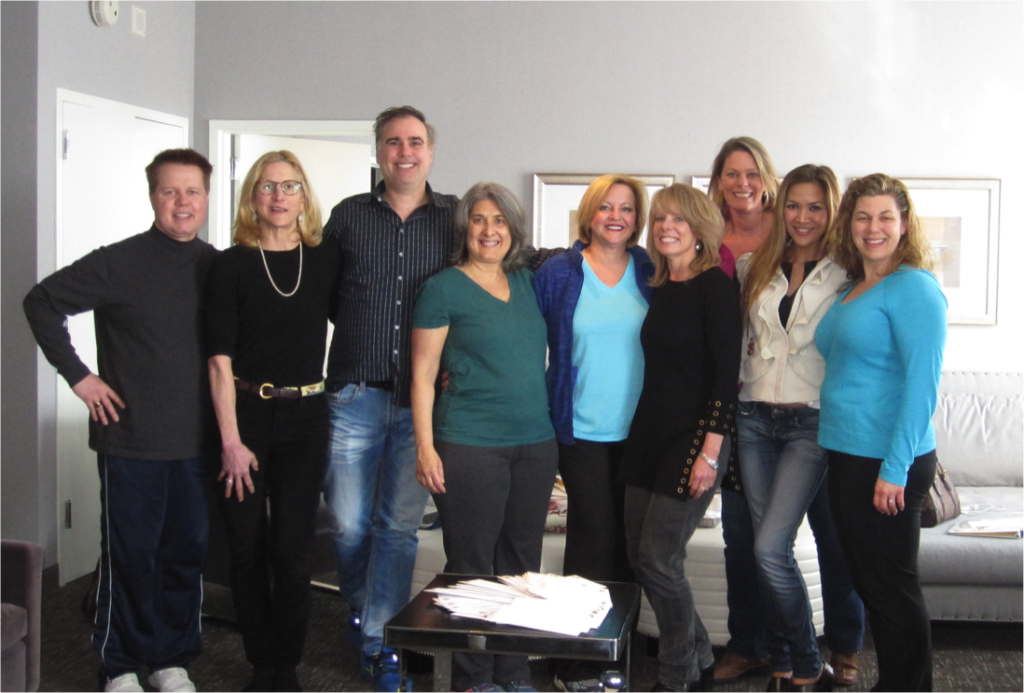 Stay tuned for the announcement of our next 2-Day Intensive.
Want to get first dibs on our next event? Just email us at [email protected]. When we schedule our next event, we'll contact you first!
Glenn Hughes says…I've taken a lot of sales training and coaching programs over the years. Double Your BEST Clients was, hands down, superior to everything I've taken. Roberta blended, with precision, some of the most complex success concepts and solid real estate building blocks. I've taken away practical actionable tools to grow a million-dollar GCI real estate business.
Jan Brito…DYBC was like an epiphany. I will use the letters and PROFORMA regularly. Also great having 2 days 1-on-1 with Roberta! Love Roberta! #morethanhouses
Shelley Hower…I'm so glad I was smart enough to listen to my heart and signed up for your training! I had such a roadblock in my life…Double Your BEST Clients has totally changed my life and my business! The best training ever! Thank you, thank you, thank you 1,000 times!!

Ken Trotter…I feel more focused than ever on how to grow my business…and a greater vision for what I want my life and business to look like.

DeeDee McCracken…I am ready to reach out to my top clients with ease! Loved the format! 

Peggy Magnanelli…I LOVED the 20 Best GOLD SHEETS and the PRO FORMA SYSTEM!  I think it will help increase my business exponentially!

Lorie Nelson…Double Your BEST Clients was spectacular! It was incredible and packed full of more useful information than I ever imagined (some of which I already implemented)! Fantastic 2-day course. Looking forward to so much more!

Cathy O'Neill…I LOVED the small group. I see clearly how to double my best clients…and excited about the PRO-FORMA. Roberta is a truly extraordinary person. She is one of the most patient, gracious, graceful people I know – a complete and sheer delight to be with.

Click here to enroll in the next Double Your BEST Clients Event.
Platinum Member Mastermind & Retreats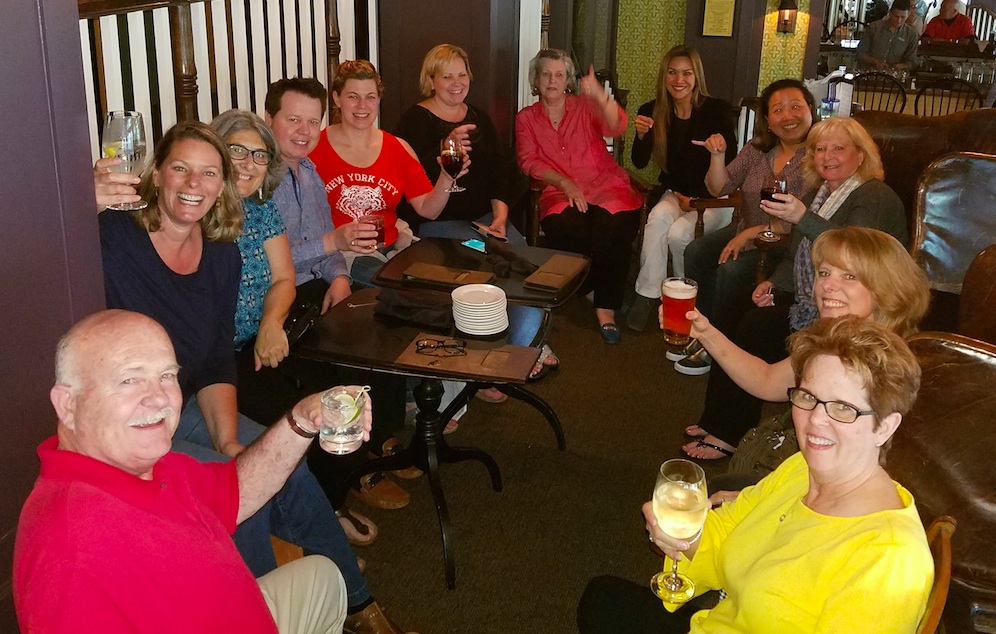 Are you looking to be a part of something truly special? Roberta Ross' Platinum Coaching Member Mastermind & Retreats provide a perfect blend of business and personal growth. Members gain  fresh insights and business strategies, and leave refreshed, invigorated, and inspired to live a better life filled with more abundance, happiness, and a greater sense of calm and confidence.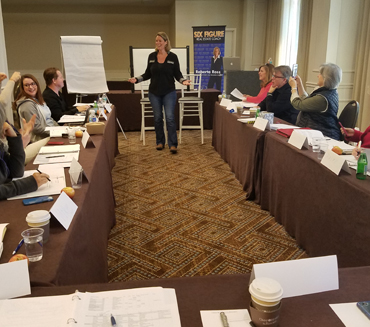 Why conduct business in a state of stress, anxiety, worry, and drama, when you can succeed with greater ease than ever before?!  Roberta's coaching members meet at a beautiful resort twice a year to learn and grow from Roberta and from each other. The atmosphere is inspiring, thought-provoking, highly practical and warm. Time for business growth and personal retreat are always provided.
Mastermind & Retreats are exclusively for Roberta's one-on-one coaching clients. Click here for more information on how to become a part of it.
Testimonials for Roberta's Mastermind & Retreats:
Thanks again for a fabulous Mastermind Retreat!! This was my 4th. They have all been wonderful, and I have walked away with connections and super useful information and ideas every time…every exercise we did, every discussion you led, literally everything in this mastermind hit me at the perfect moment. This Mastermind also felt so wonderful because I think the energy in the room was just right. It is fun to see people opening more to the message you are sending. And, truth be told, everyone is so open to what you are giving because we all trust you so much. I know planning and designing and coordinating everything for these life changing sessions takes a lot of time and energy on your part (even if it is with ease), and thank you for that, too! All you do is so very much appreciated. You are THE BEST COACH EVER!
– Lorie Nelson, RE/MAX

We are in the car just reflecting on another great Roberta Mastermind. Thanks again for your leadership. As always – thank you for guiding me to my true soul. (Sharron). Loved it! As it is always, something new! (Ralph).
– Sharron & Ralph Jones, Weichert

The masterminds are a great retreat for me. I love Roberta. She keeps me centered and focused, and her core values and teachings align with mine.
– Amy Birmingham, Cummings & Co.